29-year-old Zoe Frangou has been surrendered from Mothercare's Bluewater store. The mom did not hide her surprise because she was in a baby and maternity store.
At the time of shopping, a 3-year-old mother, Elias, heard her baby cried, so it was clear to her that the baby wanted to eat. That is why, for a long time without hesitation, she decided to feed her son with breastfeeding. For this purpose, she sat in a quiet shop, but a moment later an employee approached her and forbade her to feed her baby in the store.
Frangou turned to a formal complaint to management the same day but received no response, so she decided to describe her case on Facebook. Her public complaint, in which she wrote that she was "disgusted with the way the store handled it," quickly gained publicity on the Web.
"What is more shocking is the fact that the event took place in one of the largest networks with articles for young mothers and children," she wrote in her complaint on Facebook to a young mother and added: "I am disgusted with how I was treated and that My needs and my baby have not been taken into account at all. "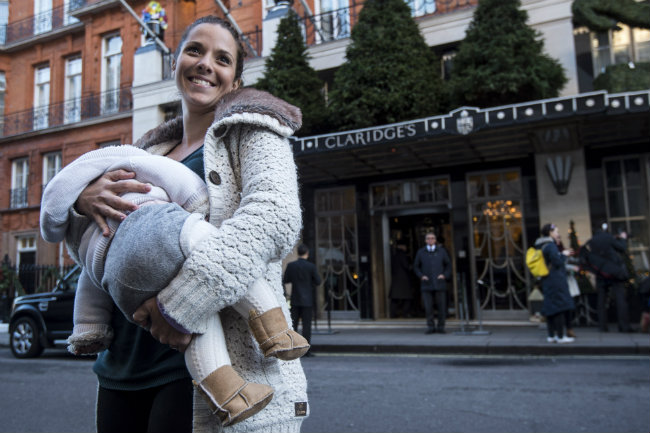 "It was all the more stressful because the employee was not nice to me," Frangou added. After the publication of the complaint, it turned out that a similar thing happened to other mothers. Zoe Frangou said earlier that Mothercare stores had special places where we could safely breastfeed their children without risking unnecessary judgments, but they were liquidated.
"Irony is that I was sure Mothercare would be the perfect place to breastfeed. At first, the shop staff told me that I could not feed there because they were moving their assortment boxes here. "
Zoe Frangou says she asked the store if there was a special place for breastfeeding mothers but she was told: "there is no such place". So she found empty space and claimed she was very discreet. But the shop worker noticed her and approached her saying, "You know you can not do this here?"
Zoe, in shock, apologized to the employee who repeated the ban again. Network executives claim, however, that they have not received any official complaint but promised to find it in their system.
"We fully support breastfeeding mothers in our stores. Young moms are able to feed their children in our stores wherever they like, and for those in need of some privacy, special rooms are prepared, "said the network spokesman.